Hello,
Here it is the last day in August with a beautiful blogtrain for you called Somewhere in Time. This blogtrain has a vintage/heritage feel to it. It has a great color palette. We think you will enjoy it.
Here's the blogtrain roll:
Blogtrain Order - Somewhere in Time August 2011 Blogtrain #5
Here's some freebies made for you by some of the designers: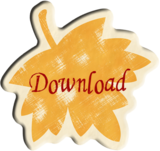 If you like these freebies, you might want to join the Yahoo group. There are additional freebies there exclusive to members only.
Hope you enjoy the train! Don't foget to leave some love along the way!
Thanks,
Dina